Dek Sen
86-08 Whitney Ave, Elmhurst, NY 11373
Order now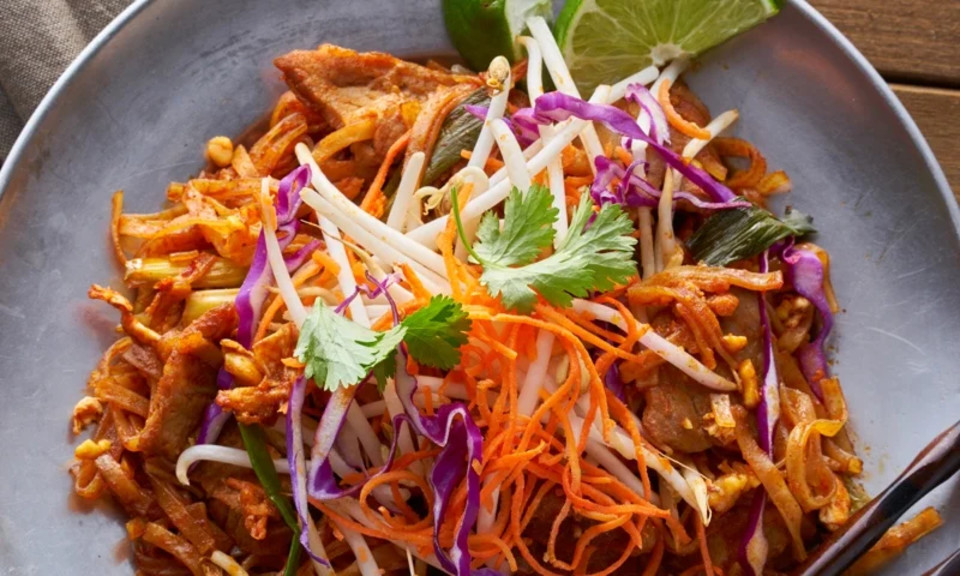 VI
Have to compliment the people working on this particular night. The food was was AMAZINGLY well prepared in comparison to previous orders. I've ordered from here often. The thai iced tea crepe cake was sold out and sticky rice, but a lovely lady called and easily replaced the dessert with the rainbow crepe. They also sent an iced thai tea for the inconvenience. Excellent way to make customers happy!!!
Richard
First time to order from here. Food was as described. I delicious. I loved the flavors Excellent food. Definitely a favorite!!!!
Frank
Consistently great Thai, and the rainbow crepe cake is definitely a guilty pleasure!
Jenny
The Thai ice tea and the rainbow crepe cake is sooooooooooo good. Honestly.
Kathy
Amazing as always! Great food, fantastic service and reliable delivery.
Tatiana
The food was delicious, but they were really stingy with their meat. I had a long day and I find ordering on Seamless is so much easier when you are tired instead of calling and placing your order. Next time when I'm in the mood for Thai, I will go through the long process instead of the quick one. The Thai place, Boon Chu, I usually order from is delicious and very generous with their meat and peanuts. Dek Sen, you were still very good and quick. Thank you.
Judy
First time ordering food here. Awhile ago, I saw this place advertised due to the rainbow crepe cake and have been meaning to try it. I was not disappointed. Plus, the Chicken Pad Thai was delicious and I appreciate them sending the spicy packet. I can't seem to get spicy Pad Thai anywhere even when I asked for it specifically.
Emmy
So happy I can order real Thai food (Nam Tok!) with some Northern Thai specialties from my neighborhood. Thank goodness for Dek Sen! It was hot and delicious and promptly delivered. Will be ordering again and again, I'm sure.
Opal
My favorite place. I'm now can't go anywhere else !!! I live Esan set and all kind of noodle soup their have
Jaynah
The food was great and came nicely packed an hot. The mango crepe cake and sticky rice dessert was amazing!
About us
Today

Delivery: 11:00 AM - 9:15 PM

Takeout: 11:00 AM - 9:15 PM

Delivery

Monday:

11:00 AM - 9:15 PM

Tuesday:

11:00 AM - 9:15 PM

Wednesday:

11:00 AM - 9:15 PM

Thursday:

11:00 AM - 9:15 PM

Friday:

11:00 AM - 9:15 PM

Saturday:

11:00 AM - 9:15 PM

Sunday:

11:00 AM - 9:15 PM

Takeout

Monday:

11:00 AM - 9:15 PM

Tuesday:

11:00 AM - 9:15 PM

Wednesday:

11:00 AM - 9:15 PM

Thursday:

11:00 AM - 9:15 PM

Friday:

11:00 AM - 9:15 PM

Saturday:

11:00 AM - 9:15 PM

Sunday:

11:00 AM - 9:15 PM